O
ily skin types are more prone to acne than dry skin types. The excess oil can lead to acne flare-up, acne cysts, and then blemishes. Excess oil production can last throughout the day, making your face look like a grease ball within a few hours, unless preventive measures are taken. I'll share with you my favorite products that will help oily skin types keep a clear face.
Before we start, I want you to make sure that your skin type is definitely oily. Otherwise, you could ruin your skin and break-out further by following my advice. And I definitely do not want to be the reason why you're having low self-esteem from break-outs.
Determining Your Skin Type
Wash your face with lukewarm tap water. Pat your face dry and leave it alone for 45 minutes. Remember: do not add any products to your face after washing it. After 45 minutes, if your face feels dry and crackly then your skin type is dry. If your face has oil spots only on your T-zone and is dry everywhere else, then you have combination skin. If your face is oily all over, then you have oily skin.
Once you've determined that you are an oily skin type, you should read below for ways to help keep your oil at bay.
Combative Regime against Oil
If you are aiming to apply foundation, you need to prep your skin beforehand. This process will allow your face to stay oil-free for most of the day.
1. Wash your face with a cleanser that contains acids such as benzoyl peroxide, salicylic acid, glycolic acid, or beta-hydroxyl acid. The acid will fight off oil production. Some of my favorite oil-treating cleansers include:

Origins Checks and Balances Face Wash:
The kelp leaf extract reduces excess oil production, and its wheat protein moisturizes your face.
The Body Shop Tea Tree Skin Clearing Facial Wash: The tea tree oilsclear pore-clogging impurities and reduce excess oil production.
---
2. Toner is very important for oily skin types. The toner minimizes your pores and reduces oil production throughout the day. When looking for a toner, make sure it contains acids like the cleanser. Some of my favorite toners include:
The Body Shop Tea Tree Skin Clearing Toner:
The lemon tea tree and green tea tree oils clear my clogged pores and leave my skin feeling matte.
Origins Zero Oil Pore Purifying Toner:
The cooling mint extract leaves my face feeling refreshed, while the salicylic acid minimizes my
pores for instant shine reduction.
The Body Shop Seaweed Clarifying Toner: The seaweed extract is perfect for the winter since it balances your oil, keeping your skin from drying out or producing too much oil, and at the same time clears your skin.
---
3. Primer is a great tool for oily skin because it controls shine throughout the day. It also creates a smoother canvas for when you apply your foundation and helps set your foundation all day. You can refer back to my "How To Minimize Your Pores" post for the best primers to use. But, to keep it short and sweet, my favorite primers are: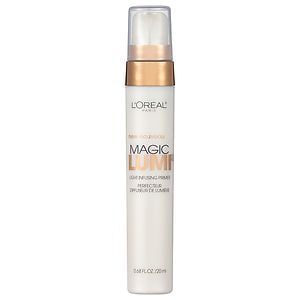 LOreal Paris Magic Lumi Primer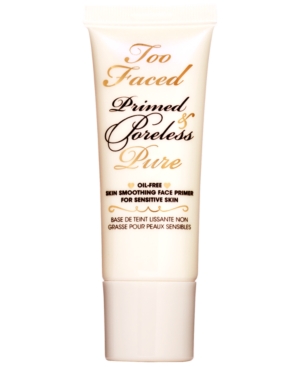 Too Faced Primed & Poreless Pure Oil-Free Skin Smoothing Face Primer
---
4. Choose a foundation that is non-comedogenic, oil-free, and fragrance-free. Foundations that say "oil-free" are designed to control oil production and keep your face looking matte or dewy. I'll recommend foundations that work wonders on oily skin in my "Foundations Designed For Oily Skin" post.
---
5. Blotting papers are your best friends! Use them as needed throughout the day to maintain your matte look. I love to use Neutrogena Deep Clean Shine-Control Long-Last Blotting Sheets.
I hope this helps. Please comment below if you have any more suggestions and ideas to reduce excess oil.